TRAVEL info
DIRECTORY
BC FERRIES - Sunshine Coast Powell River - Comox Schedules
LUND WATER TAXI - 604-483-9749
SAVARY ISLAND FERRY & BARGE -1-888-263-0570
WAYWEST WATER TAXI -250) 286-3050
PACIFIC COASTAL - 1-800-663-2872
---------
VANCITY SEAPLANES- 604-716-0536
SUNSHINE COAST AIR - SECHELT -1-604-740-8889 / NANAIMO- 1-250-591-1810
FERRIES - COVID - EMERGENCY PROTOCOLS 'Clink'
Face Masks required, B.C. Ferries do not provide or sell. So bring your own.
At this time:
British Columbians who travel for non-essential reasons outside their assigned regional zone (as outlined by the Province) are now prohibited by law to do so and are subject to enforcement
British Columbians who travel for non-essential reasons within their own assigned regional zone (as outlined by the Province) are not legally subject to enforcement
The list of essential travel activities, which are permitted between regional zones, is included under the emergency program order.
Regional Zones:
The order combines BC's five health authorities into three (3) regions of the province. Travel into and out of the regions for non-essential reasons is not allowed and is now prohibited by law. The regions are:
Vancouver Island (Vancouver Island Health)
Lower Mainland (incl. Sunshine Coast) and Fraser Valley (Fraser Health and Vancouver Coastal Health)
Northern/Interior (Northern Health and Interior Health, including Bella Coola Valley, the Central Coast and Hope)
Sunshine Coast businesses are not obliged to cancel bookings coming from the Vancouver Coastal Health or Fraser Health Region nor are you expected to "police" people who choose to travel to the Coast under these restrictions.
BC Ferries will deny travel to customers, including recreational vehicles, crossing between different health regions as defined by the Order. The Horseshoe Bay / Langdale Route is not affected however the Comox / Powell River Route is. Please see the BC Ferries COVID-19 Update for more information.
GETTING (T)HERE
There are a few stages involved getting Savary.
It's stop / start. Load car, drive to ferry terminal, wait, load, drive to next terminal , wait load,
drive to Lund, unload, take down ramp to float, hand freight to water taxi driver, ride over, unload carry up ramp.
Load on to 'Land Taxi' or private vehicle. You have to learn to enjoy .
Take in the majestic fjord coastline, whilst having a coffee, instead of driving.
==
Things have a gotten a bit easier last couple of years, new float & ramp at dock make ease congestion and the slope is gentler.
Lots of gravel and more regular maintenance improved the road.
_________________________________________________________________________________________________________________
The vast majority of trips to Savary are via LUND WATER TAXI. 604-483-9749
New Float ( 2017) Colour Coded !
To get to LUND The Northern Terminus of Highway 101 from Vancouver.
Drive to Horseshoe Bay, take the Sunshine Coast / Langdale Ferry. Schedules Clink
read service notices at bottom of schedules, they sneak stuff in
"EXPERIENCE CARD DISCOUNTS' worth checking out.
Drive to the end of the road Earls Cove at this terminal you just drive in your ticket is good for both ferries.
( your fare is good for the two crossings, no toll booths on The Lower Sunshine Coast) Schedules Clink
They don't collect FARES on the Sechelt Peninsula , you ticket is good for Two ferries either continuing through to Powell River or returning to Vancouver
There is a restaurant THE COVE under new management at the terminal
The ferry crosses Jervis Inlet and docks at Saltery Bay, from there it's a half hour drive to POWELL RIVER *, and another half hour to LUND.
From VANCOUVER ISLAND - The ferry leaves from Little River ( Comox ) to Westview ( POWELL RIVER)
LUND
*NO GAS IN LUND ( except marine)
Make sure You have gas in your tank to get you to Lund and back to Powell River at least.
No gas in Lund. Closest Sliammon, Wildwood & Townsite.
It's a good idea to have enough to get to The Petrocan at Pender Harbour if You are rushing to catch the Saltery bay ferry, when you are heading home.
________________________________________________________________________________________________________________________
From Vancouver Island there is a ferry from LITTLE RIVER ( COMOX) to POWELL RIVER. Schedules Clink
You need some time in Lund, unloading the car and taking stuff down the ramp and parking.
--------------------------
The old Hotel parking lot is now directly run by THE LUND RESORT at Kla Ah Men -
---------
LUND PARKING ( formerly End of The Road Parking) under new management Gord & Micah.
Same phone # 604-483-3667 New Website - On Line Reservations
___________________________________________________________________________________________________-
It's about a 10 minute crossing to Savary. then you have to carry your belongings up the ramp.
Unique to Savary "Land Taxis", crew cab pick up trucks capable of hauling, kids , dogs, coolers, bikes etc. make the final stage to your cottage.
LUND WATER TAXI ( for over a quarter of a century, Savary's lifeline)
coordinate Water Taxi, 'Land Taxi' , barge ( vehicles & freight ) and also run the Savary 'gas depot'. 604-483-9749
They go places other than Savary, Hernando, Sarah Point for The Sunshine Coast Trail & the direct route to Cortes Island.
----
SAVARY ISLAND FERRY & BARGE "CLINK"
We will continue after May 13th with our scheduled cargo trips on Wednesdays providing pickup and delivery services from Powell River throughout the summer. Once your order is pre-paid all you need to do is email us your confirmation receipts or pickup notification. We do the rest.
We can pickup from any business in Powell River and deliver to Savary. You can come and grab it from our dock once it arrives or have us deliver it to Savary Island.
Cost for us to pickup in Powell River in our truck and delivery to our Finn Bay Operations Centre is $5 dollars per stop up to 30lbs. $0.25 cents per pound after 30lbs per stop.
Cost to transport cargo to the Savary Island Dock from Finn Bay will be $0.25 a pound with a $5.00 minimum.
Starting May 20th 2020 we will start providing Wednesday cargo deliveries to or from the Savary Island Dock to an address on Savary Island with one of our land shuttles. There is a $10 flat fee for up to 40 pounds and 0.25 a pound after the first 40 pounds.
Mail Service:
We provide mail pickup service at the Lund post office and deliver it to the Savary Island Dock for $5.00 a delivery charge. Parcels are an additional 0.25 cents a pound. You must be at the dock to receive the mail. Please email us if this service is an interest to you.
Parking:
Our secure parking lot is open on site. Our vehicle rates are as follows:
$8 a day / $50 a week / $150 a month /$750 6 months / $1200 12 months.
Annual parking includes one return water taxi trip a month.
Weekly and monthly vehicle parking includes use of our dock to tie up your boat for a max of 3 hours so you can get your running around done in town.
Online Delivery Services:
We have had an amazing response to our ability to get cargo and packages to Savary Island from many online stores such as:
Amazon / Costco / WayFair/ Most Clothing Stores
Our address for ordering cargo to is
Finn Bay Marine Group
/ C/O YOUR NAME, 9995 Finn Bay Road, Powell River, BC, VON2G0
Upon package arrive you will receive an email confirmation.
We are working with local government to provide safe transportation to remote islands in the area. We will provide information on our ability to resume regular passenger movement as we are directed. Thanks again for all your support and we look forward to seeing you on the water.
Have a great weekend.
Savary Island Ferry Dispatch@savaryislandferry.com
--------------------------------------------------------------------------------------------------------------------------------------------------------
Service from Campbell River, Vancouver Island
'QUEST' Water taxi from 'CLINK"
New scheduled water taxi service to Hernando and Savary Islands!, Wednesday, Friday and Sunday departing Campbell River at 2:30 p.m. Departing Hernando/Savary around 3:15-3:30. Under 4 people is $89 (Savary) and $79 (Hernando). If we have more than 4 passengers the rates drop to $59 (Savary) and $49 (Hernando). Freight up to 200lbs is $50. Deliveries can be made to our office in the Discovery Harbour Marina...groceries to be delivered the day of the trip. This is a "dock to dock" service, beach landings are a charter rate. Contact us for more info!
1374 Island Hwy 19a V9W-8C9 Campbell River, British Columbia
-------------------------------------------------------------------------------------------------------------------------------------------------------------------------------
WAY WEST WATER TAXI - info@waywest.ca (250) 286-3050
We offer scheduled runs throughout the summer time from Campbell River to Savary Island,
Hernando Island and Mansons Landing.
Our schedule is Monday at 3pm, Friday at 5pm and Saturday at 12pm.
_____________________________________________________________________________________________________-
TIPS & PROTOCOLS
Recommended; Check Tide Tables - higher tide makes loading easier.
Get Rubbermaid Totes for packing.( Put your name on them).
Some items are considered hazardous cargo , they cannot be transported on the water taxi e.g. Car Batteries, filled propane bottles, cans of gasoline.
When boat is docking, allow driver to exit, wait for him to tie the boat up,
leave freight on the boat, driver will hand it to to you.
Keep a hand free to hold on .
Hang around to unload your own freight.
____________________________________________________________________________________________________________
FLOAT PLANES - are a delightful option, the views , the quick trip and the joy of wading ashore should be experienced.
VANCITY SEAPLANES - info@vancityseaplanes.com Peter Grimm has established his company as Savary's airline over the last few years. Phone: 1-604-716-0536
SUNSHINE COAST AIR - Bases in Sechelt 604-740-8889 & Nanaimo - 250-591-1810
HARBOUR AIR - Based downtown Vancouver, Coal Harbour. 1.800.665.0212
PACIFIC SEAPLANES -- 250-616-5858 and email at sales@pacificseaplanes.biz
CORILAIR - Based in Campbell river, they do a 'mystery tour' post office run. operations: ops@corilair.com reservations@corilair.com
toll free: 1-888-287-8366 local: 250-287-8371 fax: 250-287-3481
--------------------------------------------------------------------------------------------------------------------------------------------------------
Flights to Powell River Airport - PACIFIC COASTAL AIRLINES
-------------------------
_______________________________________________________________________________________________________________________________________
NEW VANCOUVER ISLAND BUS SERVICE - TO POWELL RIVER FERRY. "CLINK"
--------------------------------------------------------------------------------------------------------------------------------------------------------------------------------------------------------------------
SUNSHINE COAST SHUTTLES- clink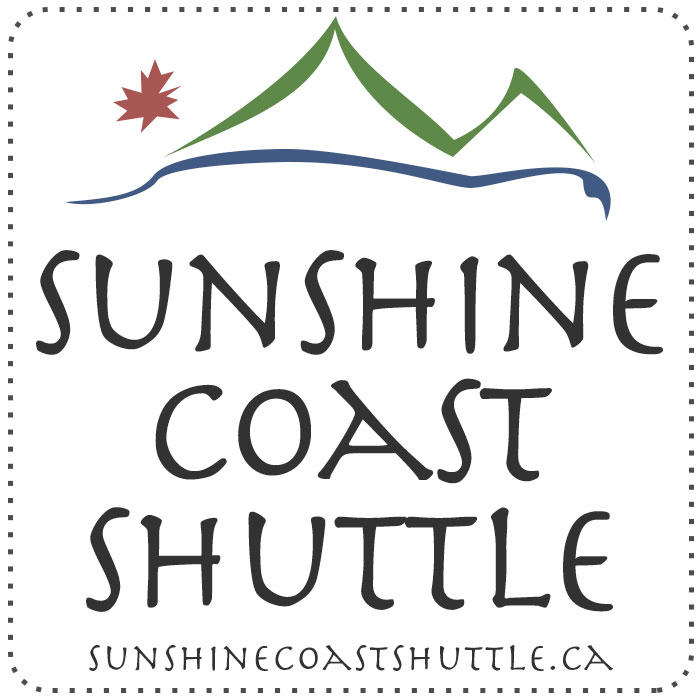 Jesse Newman's customised truck takes you to Sunshine Coast Trail and other hidden delights, of the Powell River back country.
Also supply and catering available.
604-483-6374 /
Powell River Visitors Info, "Drop In" or check their site "Clink"