TRAVEL info
GETTING (T)HERE
"SEPTEMBER 2017" -Tips -Check fall ferry schedules, call water taxi in advance.
Water Taxi will be taking on passengers at The Barge Landing- Barge will act as floating dock.
From (possibly) Sunday 11 September on for 4 -6 weeks.
Allow extra time.
The vast majority of trips to Savary are via LUND WATER TAXI. 604-483-9749
To get to LUND The Northern Terminus of Highway 101 from Vancouver.
Drive to Horseshoe Bay, take the Sunshine Coast / Langdale Ferry. Schedules Clink
read service notices at bottom of schedules, they sneak stuff in
Drive to the end of the road Earls Cove at this terminal you just drive in your ticket is good for both ferries.
( your fare is good for the two crossings, no toll booths on The Lower Sunshine Coast) Schedules Clink
They don't collect FARES on the Sechelt Peninsula , you ticket is good for Two ferries either continuing through to Powell River or returning to Vancouver
There is a restaurant THE COVE under new management at the terminal
The ferry crosses Jervis Inlet and docks at Saltery Bay, from there it's a half hour drive to POWELL RIVER *, and another half hour to LUND.
*NO GAS IN LUND ( except marine)
Make sure You have gas in your tank to get you to Lund and back to Powell River at least. No gas in Lund. Closest Sliammon, Wildwood & Townsite.
It's a good idea to have enough to get to The Petrocan at Pender Harbour if You are rushing to catch the Saltery bay ferry.
From Vancouver Island there is a ferry from LITTLE RIVER ( COMOX) to POWELL RIVER. Schedules Clink
You need some time in Lund, unloading the car and taking stuff down the ramp and parking.
END OF THE ROAD PARKING - 604-483-3667 , their valet service can make this stage quite a bit easier.
"End Of The Road Parking has been evicted from the lot across from the Lund Hotel by Tla'amin Nation. We have tried to negotiate a lease with them, without interest on their part. The date chosen by Tla'amin is July 10, 2017, without reprieve. Lee from Lund Auto has kindly offered to let us run the business in his lot across the street from Lund Auto. ie up the hill. We are attempting to arrange the physical move of our 'shack' the week of July 4 to this location. We will still be parking cars in our long term lots as we do each summer. We will no longer be managing the short term parking areas across from the hotel, or below at Nancy's, or behind the hotel. We will be able to take some short term parkers during high season depending on availability of space. The July 1 long weekend will run as normal from our shack in the parking lot.
We look forward to providing the best possible service to our customers under these circumstances. Thank you."
THE LUND HOTEL - Lot still available for short term parking.
It's about a 10 minute crossing to Savary. then you have to carry your belongings up the ramp.
Unique to Savary "Land Taxis", crew cab pick up trucks capable of hauling, kids , dogs, coolers, bikes etc. make the final stage to your cottage.
LUND WATER TAXI coordinate Water Taxi, 'Land Taxi' , barge ( vehicles & freight ) and also run the 'gas depot'. 604-483-9749
They go places other than Savary, Sarah Point for The Sunshine Coast Trail & the direct route to Cortes Island.
*** New Service *** Scheduled Water Taxi from Campbell River *** Way West Coastal Ventures*** "CLINK" *** 250 286 3050 / info@waywest.ca ****
____________________________________________________________________________________________________________
FLOAT PLANES - are a delightful option, the views , the quick trip and the joy of wading ashore should be experienced.
VANCITY SEAPLANES - info@vancityseaplanes.com Peter Grimm has established his company as Savary's airline over the last few years. Phone: 1-604-716-0536
HARBOUR AIR - Based downtown Vancouver, Coal Harbour. 1.800.665.0212
PACIFIC SEAPLANES -- 250-616-5858 and email at sales@pacificseaplanes.biz
CORILAIR - Based in Campbell river, they do a 'mystery tour' post office run. operations: ops@corilair.com reservations@corilair.com
toll free: 1-888-287-8366 local: 250-287-8371 fax: 250-287-3481
SUNSHINE COAST AIR based in Sechelt & Nanaimo
--------------------------------------------------------------------------------------------------------------------------------------------------------
Flights to Powell River Airport - PACIFIC COASTAL AIRLINES
-------------------------
BUS SERVICE
The Sunshine Coast Connector "clink"
SUNSHINE COAST SHUTTLES- clink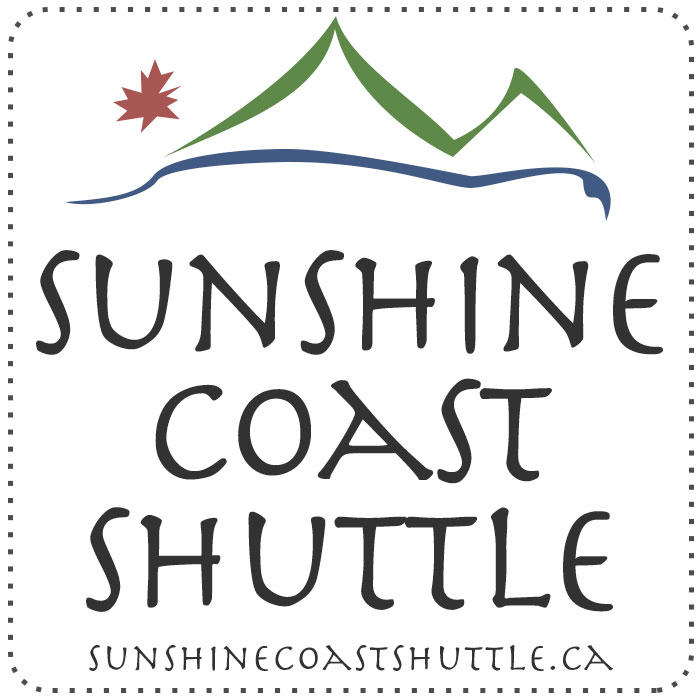 Jesse Newman's customised truck takes you to Sunshine Coast Trail and other hidden delights, of the Powell River back country.
604-483-6374 /
Powell River Visitors Info, "Drop In" or check their site "Clink"