TRAVEL info
GETTING (T)HERE
Savary wharf has undergone substantial improvements.
The wood breakwater was removed, and a new metal one installed further out,
this allows for a longer ramp ( gentler slope), and the extension of the float, to deeper water.
The wharf shed has been moved to open up access to the deck, and improves the view looking toward the Savary beach.!
With the new ramp , dollies are practical, and there should be a couple available.
-
Also lots of gravel has been applied to the main road, so the final drive to your cottage should be considerably smoother.
It's getting busy for The Long Weekend
Lund Resort ( formerly Hotel) renovations, somewhat chaotic.
Pay Parking at top of the hill under new management.

_________________________________________________________________________________________________________________
The vast majority of trips to Savary are via LUND WATER TAXI. 604-483-9749
OLD
NEW !
To get to LUND The Northern Terminus of Highway 101 from Vancouver.
Drive to Horseshoe Bay, take the Sunshine Coast / Langdale Ferry. Schedules Clink
read service notices at bottom of schedules, they sneak stuff in
"EXPERIENCE CARD DISCOUNTS' worth checking out.
Drive to the end of the road Earls Cove at this terminal you just drive in your ticket is good for both ferries.
( your fare is good for the two crossings, no toll booths on The Lower Sunshine Coast) Schedules Clink
They don't collect FARES on the Sechelt Peninsula , you ticket is good for Two ferries either continuing through to Powell River or returning to Vancouver
There is a restaurant THE COVE under new management at the terminal
The ferry crosses Jervis Inlet and docks at Saltery Bay, from there it's a half hour drive to POWELL RIVER *, and another half hour to LUND.
From VANCOUVER ISLAND - The ferry leaves from Little River ( Comox ) to Westview ( POWELL RIVER)
*NO GAS IN LUND ( except marine)
Make sure You have gas in your tank to get you to Lund and back to Powell River at least.
No gas in Lund. Closest Sliammon, Wildwood & Townsite.
It's a good idea to have enough to get to The Petrocan at Pender Harbour if You are rushing to catch the Saltery bay ferry, when you are heading home.
________________________________________________________________________________________________________________________
From Vancouver Island there is a ferry from LITTLE RIVER ( COMOX) to POWELL RIVER. Schedules Clink
You need some time in Lund, unloading the car and taking stuff down the ramp and parking.
--------------------------
The old Hotel parking lot is now directly run by THE LUND RESORT at Kla Ah Men -
---------
LUND PARKING ( formerly End of The Road Parking) under new management Gord & Micah.
Same phone # 604-483-3667 New Website - On Line Reservations
___________________________________________________________________________________________________-
It's about a 10 minute crossing to Savary. then you have to carry your belongings up the ramp.
Unique to Savary "Land Taxis", crew cab pick up trucks capable of hauling, kids , dogs, coolers, bikes etc. make the final stage to your cottage.
LUND WATER TAXI coordinate Water Taxi, 'Land Taxi' , barge ( vehicles & freight ) and also run the 'gas depot'. 604-483-9749
They go places other than Savary, Sarah Point for The Sunshine Coast Trail & the direct route to Cortes Island.
----
NEW SERVICE - INAUGURAL RUN 7.15 AM , 5 JULY
SAVARY ISLAND WATER TAXI & BARGE -CLOSED - Evicted from Dock they were based at in Lund.
Scheduled Water Taxi from Campbell River *** Way West Coastal Ventures*** "CLINK" *** 250 286 3050 / info@waywest.ca ****
FaceBook page coordinating Campbell River to Savary charters ' Clink'
Water Taxi from Comox Vancouver Island -
TIPS & PROTOCOLS
Recommended; Check Tide Tables - higher tide makes loading easier.
Get Rubbermaid Totes for packing.( Put your name on them).
Some items are considered hazardous cargo , they cannot be transported on the water taxi e.g. Car Batteries, filled propane bottles, cans of gasoline.
When boat is docking, allow driver to exit, wait for him to tie the boat up, leave freight on the boat, driver will hand it to to you.
Keep a hand free to hold on .
Hang around to unload your own freight.
____________________________________________________________________________________________________________
FLOAT PLANES - are a delightful option, the views , the quick trip and the joy of wading ashore should be experienced.
VANCITY SEAPLANES - info@vancityseaplanes.com Peter Grimm has established his company as Savary's airline over the last few years. Phone: 1-604-716-0536
HARBOUR AIR - Based downtown Vancouver, Coal Harbour. 1.800.665.0212
PACIFIC SEAPLANES -- 250-616-5858 and email at sales@pacificseaplanes.biz
CORILAIR - Based in Campbell river, they do a 'mystery tour' post office run. operations: ops@corilair.com reservations@corilair.com
toll free: 1-888-287-8366 local: 250-287-8371 fax: 250-287-3481
--------------------------------------------------------------------------------------------------------------------------------------------------------
Flights to Powell River Airport - PACIFIC COASTAL AIRLINES
-------------------------
BUS SERVICE
The Sunshine Coast Connector "clink"
Bus does not travel on the ferries.
Runs length of Lower Sunshine Coast - between the Ferry Terminals.
Also From Town Centre Hotel , Powell River to Saltery Bay Terminal.
SUNSHINE COAST SHUTTLES- clink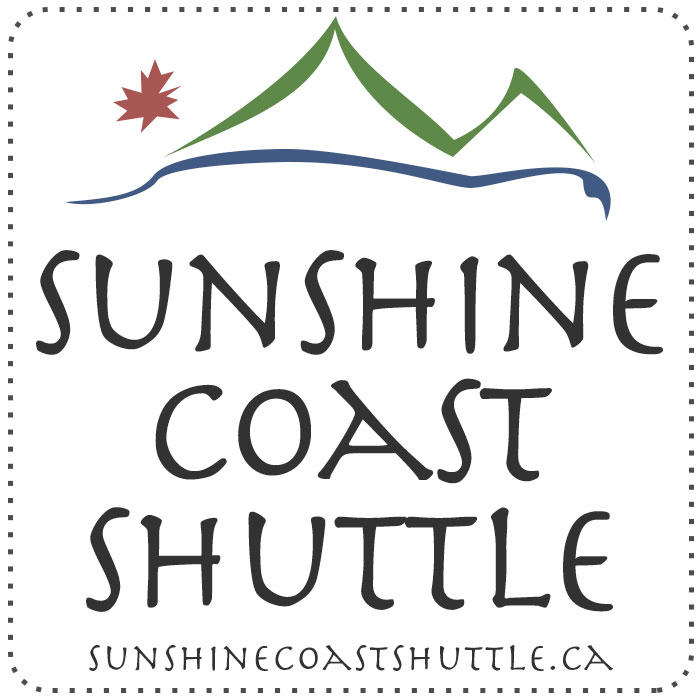 Jesse Newman's customised truck takes you to Sunshine Coast Trail and other hidden delights, of the Powell River back country.
604-483-6374 /
Powell River Visitors Info, "Drop In" or check their site "Clink"